Choosing The Best Condos For Sale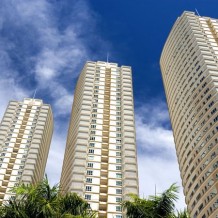 There is something that is very exciting and beautiful about New York City. Some neighborhoods and areas with condos for sale are particularly appealing with their amazing views and luxury residences and common areas. The Hudson Yards apartments, particularly the new buildings, are a top example of what luxury living can include.
One of the best examples of a sophisticated and extremely luxurious building is Fifteen Hudson Yards. A new glass tower with 88 floors of breathtaking views of the Hudson River and the NYC skyline, this is a building that is sure to capture the imagination of even the most discriminating buyers.
Attention to Details
One of the differences anyone looking at condos for sale will notice is that the building is designed and constructed with attention to detail. From the soaring lobby with its generous seating, reflecting pool and works of art through to the carefully crafted design elements in each residence, these Hudson Yards apartments are where craftsmanship and quality materials are a central consideration.
Each of the residences features different possibilities in custom interiors. This allows the buyer to create a unique space that reflects their preferences and their style. With floor to ceiling windows, stunning panoramic views and true green technology used throughout the building, this is an amazing place to live.
In addition to the careful craftsmanship throughout the residences, the building also features world-class resident amenities. The entire 50th floor is dedicated to fitness and wellbeing with spas, pools, workout areas, yoga rooms, and fitness classes. Residents can also make use of several lounges and entertainment rooms, including private dining suites, a club room, salons, and a collaborative workspace.
Full concierge services and a host of house management and personal services are available. This allows residents to choose the services they need and customizing their living experience to suit their style. Like us on Facebook for more information!