CSU Student Housing Makes Life in Fort Collins Fun and Affordable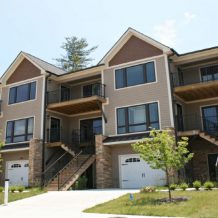 Colorado State University in Fort Collins offers students, 70 life-changing academic majors, putting graduates on a firm path to success. From agricultural biology, interior architectural design, and zoology, CSU offers students a superb education.
Even better, the opportunity to live in Fort Collins is a once-in-a-lifetime experience. Fort Collins is fun and quirky, with affordable and trendy eateries and boutiques, independent movie theaters, and more. Better yet, its backdoor is the jaw-dropping Rocky Mountains. Rocky Mountain National Park, Lory State Park, and the Cache La Poudre River are just a short drive away.
Student housing in Fort Collins puts you right in the center of the action. You're not only close to campus, but also close to all of the things that make Fort Collins so special. Make that student housing pet-friendly, and it's perfect for the Colorado lifestyle.
Student housing in Fort Collins should also feel like home, providing a sense of community. It should have a fitness center, gaming lounge, study spaces, a pool, and social events to make new friends. A dog park and a private shuttle bus to the campus make it even better.
Fort Collins is not just a fun college town, it's also full of post-graduate opportunities. This vibrant city has become a hub for technological innovation, manufacturing, and healthcare. Once you've experienced life in Fort Collins, you may never want to leave.
The Cottages of Fort Collins is a pet-friendly student housing community with free shuttle bus service to the CSU campus.