How to Start Your Search for Student Apartments in Tallahassee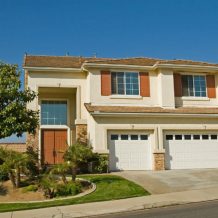 As you start looking for student housing near FSU, you may wonder what questions you should ask. Here are a few things you should know about choosing student apartments.
Location is important when it comes to student housing. You don't want to spend a lot of time commuting to and from campus. If you can find student housing near FSU, you will have more time to study, sleep, exercise, cook, and engage in other activities. Also, you will save money on transportation.
You need to understand all the costs associated with the apartment. The most basic thing you will need to know is the monthly rental price. However, you need to dig deeper. Ask if you will be required to put down a deposit or if you are responsible for paying for Internet, utilities, storage, parking, or anything else.
It is important to consider roommates before deciding on student housing. If you already know exactly who you would like to live with, you will need to find an apartment that is large enough for everyone who will be rooming with you. Or you may choose a specific size apartment and then use the roommate matching services offered through management. Make sure you have discussions with potential roommates about noise, cleanliness, budgeting, and other matters before you decide to live with them.
Learn how Redpoint Tallahassee is the perfect option for those who are looking for something a little less ordinary and want plenty of space by visiting Redpoint Tallahassee website online today.