Are You Looking for a New Home?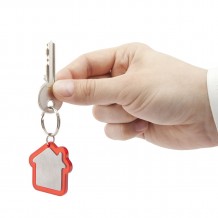 Are you on the exciting journey of apartment hunting? There are so many different aspects to buying your first apartment, that you want to make sure that you are making all the right choices. Here a few tips and tricks to help you find the right apartment for you.
How's the area? Location is key when it comes to buying an apartment. Buying is a fairly permanent decision, at least compared to renting. You want the area that you're living in to be a place that you want to stay for an extended amount of time. Here are a few things to consider while thinking about location.

Is it near your work?

How's the school system?

Is there nearby transportation like a bus stop?

If you have a car, is there a place to park it?

How are the noise levels? And are they tolerable?

Are the shops/restaurants places that you love, or could potentially love?

Do you know what you're looking for? It is important to go into an apartment search knowing what you are looking for. Are you planning on building a family? How many rooms do you need? Do you have a pet? These are just a couple things to consider. Other things to consider include things like the look. Do you like older buildings? Or a more modern look?
Do your research. Make sure that you know the market values in the area that you are looking. Take some time and talk to individual real estate agents to see how much they think that perfect apartment is worth. If you only speak with people who are directly involved with the apartment building, you may be getting a raised price. By knowing what an outside real estate agent thinks, you'll be able to negotiate prices easier.
What is included? Do you want an apartment building with a lot of amenities? How much will these cost you, and are they worth it? You can ask about this right away and whomever is showing you the apartment will be able to tell you all things that are included within your rent, like pools, work-out centers, etc.
Ready to End Your Search?
If you are ready to find the right San Francisco apartments for sale, give The Austin apartment complex, a call today!
Like The Austin on Facebook for more news & updates!